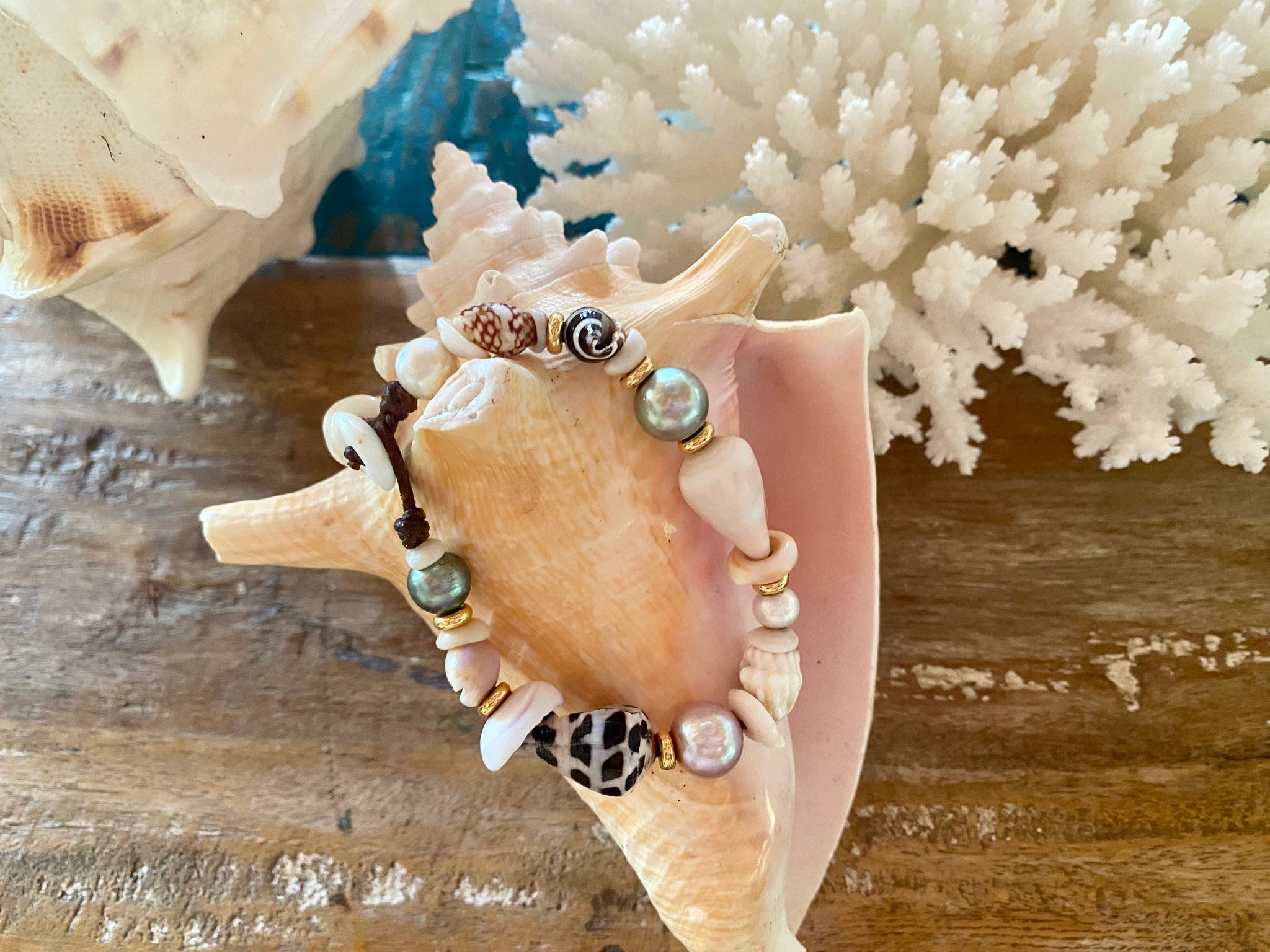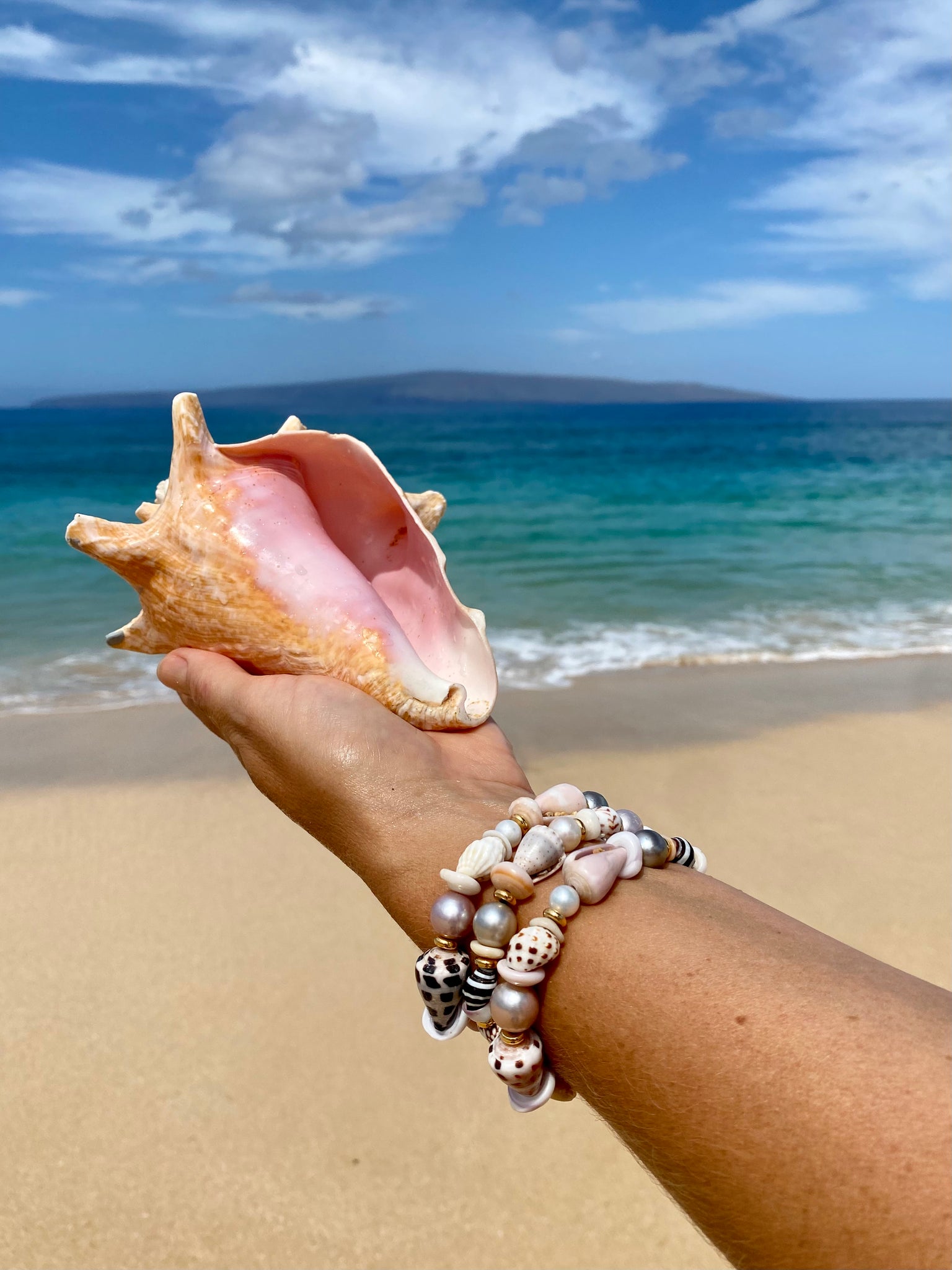 MERMAID QUEEN BRACELET
The mermaid queen bracelet is a truly one of a kind piece made with various shells, pearls, and gold filled disks strung along on leather. Please note that each bracelet is truly unique. If you'd like to message us we can send you a picture of the pieces we have available. 
Make it a set and pair it with our Mermaid Queen necklace.