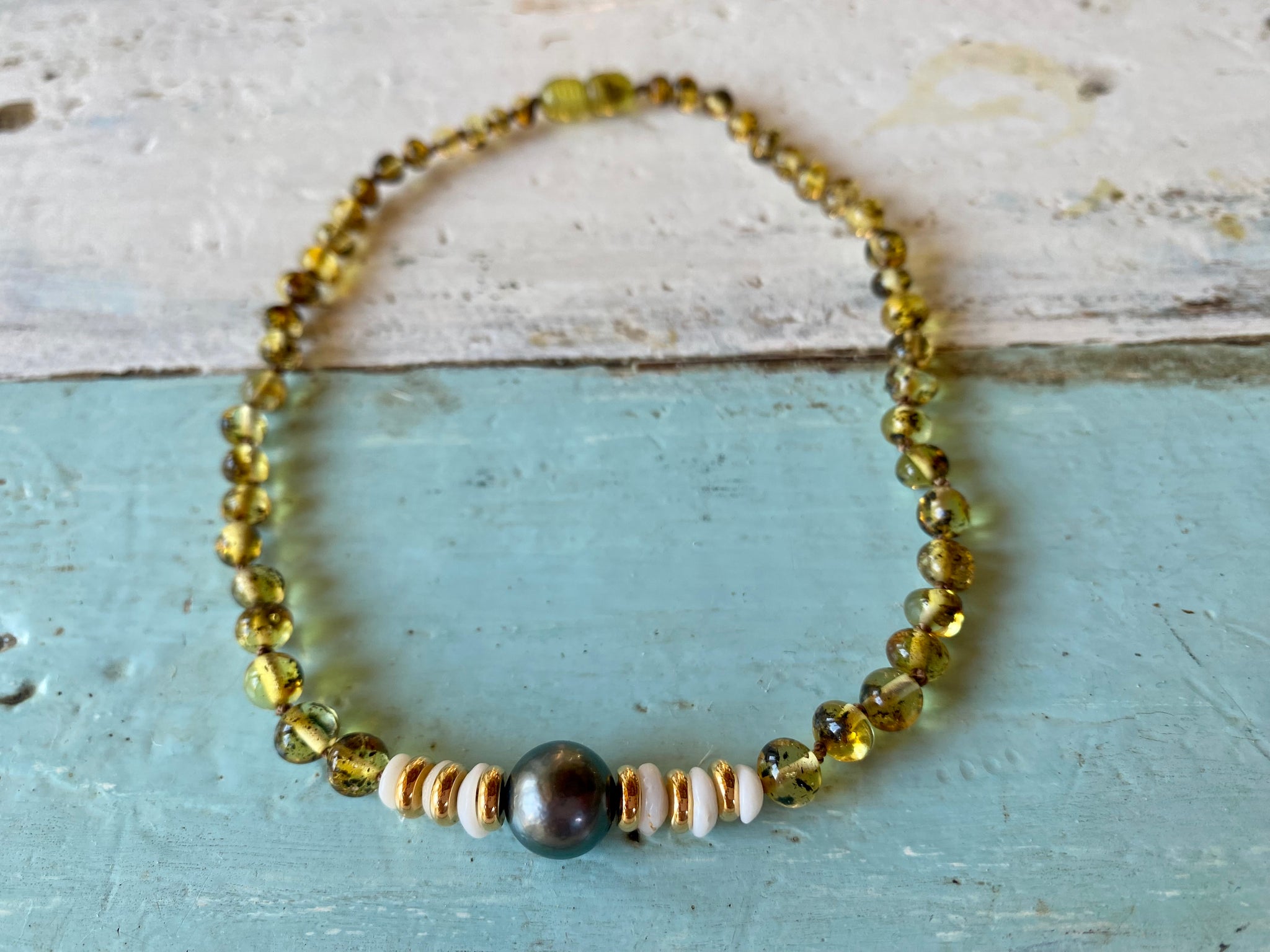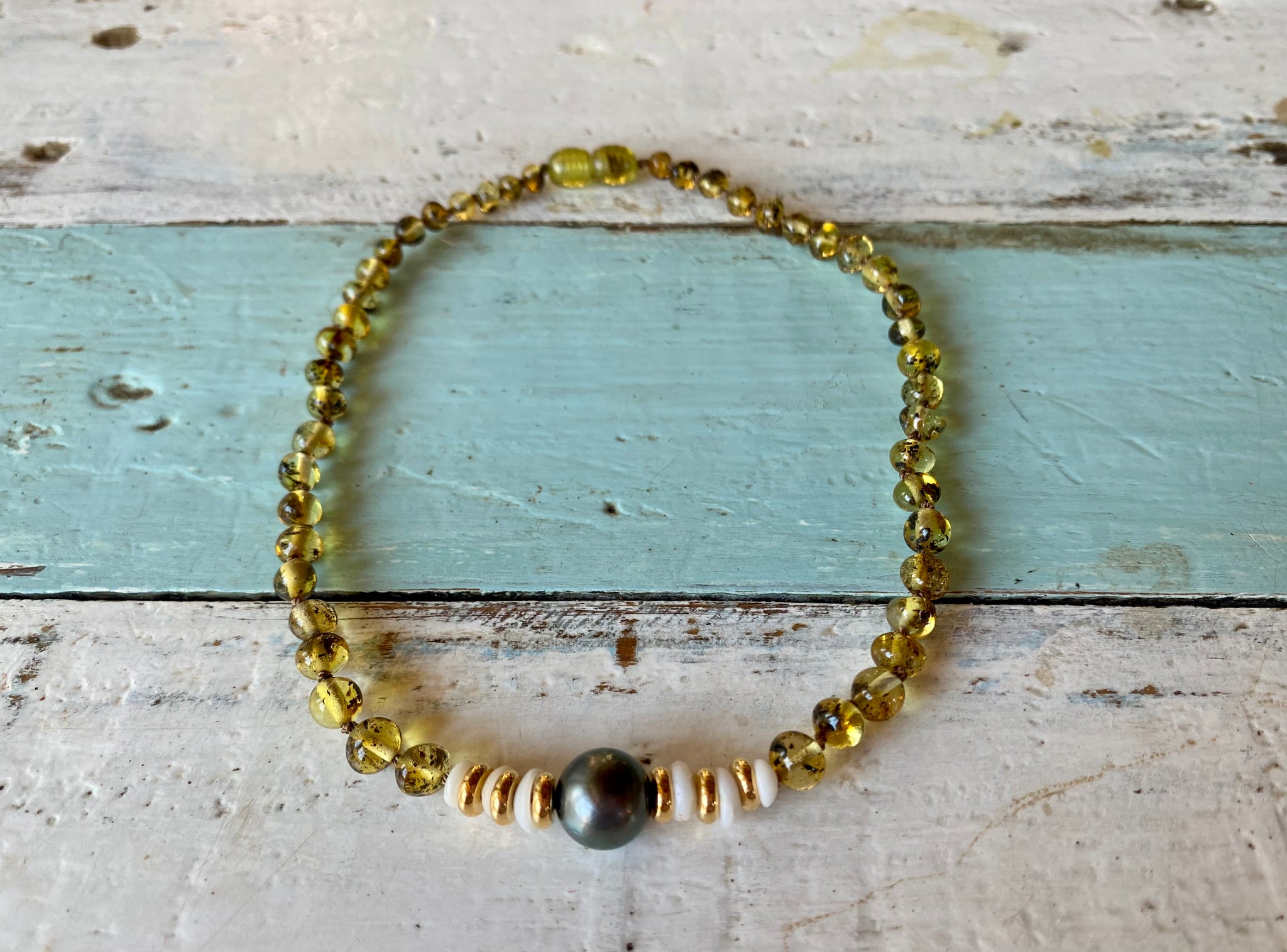 NOVA AMBER TEETHING NECKLACE
The Nova amber teething necklace features a single Tahitian pearl, puka shells and gold filled disks knotted on nylon chord. The plastic screw clasp is tucked within the amber.
Please email us for what we have in stock or to order a custom necklace. 
Our Baltic amber teething necklaces for children provide natural pain relief and soothing analgesic support during teething. Comfortable and lightweight, they radiate peace and calm as well as natural pain relief for the wearer. It is believed that wearing an amber teething necklace will help boost your child's immune system, reduce inflammation and accelerate healing as teething progresses.